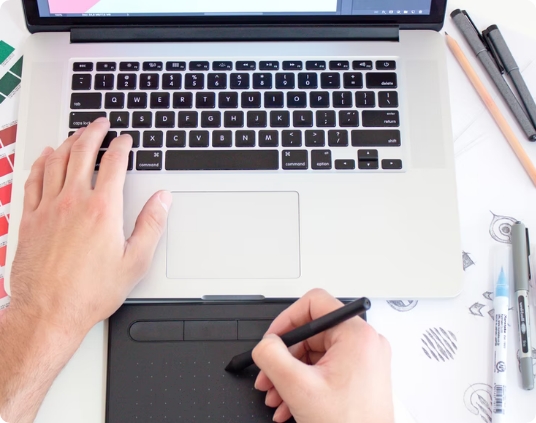 Generating a good impression
requires the best design.
We take care to communicate your ideas in a creative, unforgettable way.
is one of the fundamental
priorities within a project
so that it can grow and evolve.
We Work
Our deal is the creation of customized solutions, filling the needs of your brand. Getting to know you is a crucial part to strategically offer the
most effective designs.
Web Design
90% of memories come from our eyes. We make sure your brand is unforgettable by creating custom websites, expressing your ideas in a graphic, clear and attractive way.
Branding Creation
We carry out the necessary analysis, design and strategy to make sure your brand is strengthened and easily recognized
SEO
Search engines are the gate keepers of information, we make sure the gates are wide open for you and your business by applying technology to your Online Marketing strategy.
Social Media
We create, optimize and manage your social networks by designing and developing totally customized campaigns, while meeting the standards of your objectives and needs.